About HVA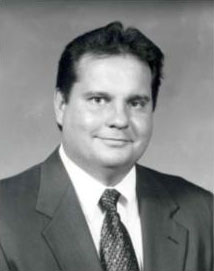 J. Jerome Skrincosky, AICP, is the president and chief operating officer of this rising company.  He has over 30 years of professional planning experience accumulated from working with both the public and private clients.  Jerome is a graduate of Bloomsburg University and is recognized as a certified planner by the American Planning Association and the American Institute of Certified Planners. He attends seminars in order to stay on top of the contemporary theories, laws, and practices of the planning profession.
HVA has extensive experience in the preparation, interpretation, coordination, and analysis of: comprehensive plans; zoning ordinances and maps; subdivision and land development ordinances; sewage facility plans; park, recreation and open space plans; environmental plans; and transportation plans.  We possess familiarity with the Pennsylvania Municipalities Planning Code, Pennsylvania Sewage Facilities Act and Pennsylvania Traffic Impact Fee Law.  HVA also has experience in the design of master park plans, reviewing subdivision and land development plans, managing construction projects, coordinating municipal site improvements, preparing grant applications, and testifying as an expert witness in the fields of planning and zoning.
HVA has worked as the lead planning consultant for over 90 municipalities within the Commonwealth of Pennsylvania.  We have represented municipalities within Berks, Bucks, Chester, Columbia, Delaware, Lancaster, Lebanon, Lehigh, Montgomery and Schuylkill Counties.  We have the qualifications and depth to complete a wide variety of projects that are vital for our community.  Please take a moment to review some of the planning related projects contained on this web page.